Posted by Brainspring on 13th Dec 2020
After almost a year of remote learning behind my belt, I have come to realize that a variety of computer applications are available for online Orton-Gillingham lessons. For those of you experienced "Jamboarders," this one is for you!
Jamboard to Support Orton-Gillingham Lessons
Though I have found Google slides to be very useful for the Three-Part Drill, New Concept, and Red Words, teaching Syllabication online can be a little more challenging. Jamboard is a Google application that acts as a virtual whiteboard. My students love it and are highly engaged while interacting with all the app's features. Even if you are happy using a standard whiteboard and marker while teaching remotely, you should still check this out!
If you are familiar with Jamboard, here is how I set up mine for Syllabication. You will see below that I created images and post-it notes, including the various labels students will need to syllabicate a word (V for vowel, a bridge, C for consonant, a line to divide, syllable types, etc.) Before class, I type in the words I want my students to syllabicate, and then they work directly off the Jams in real-time!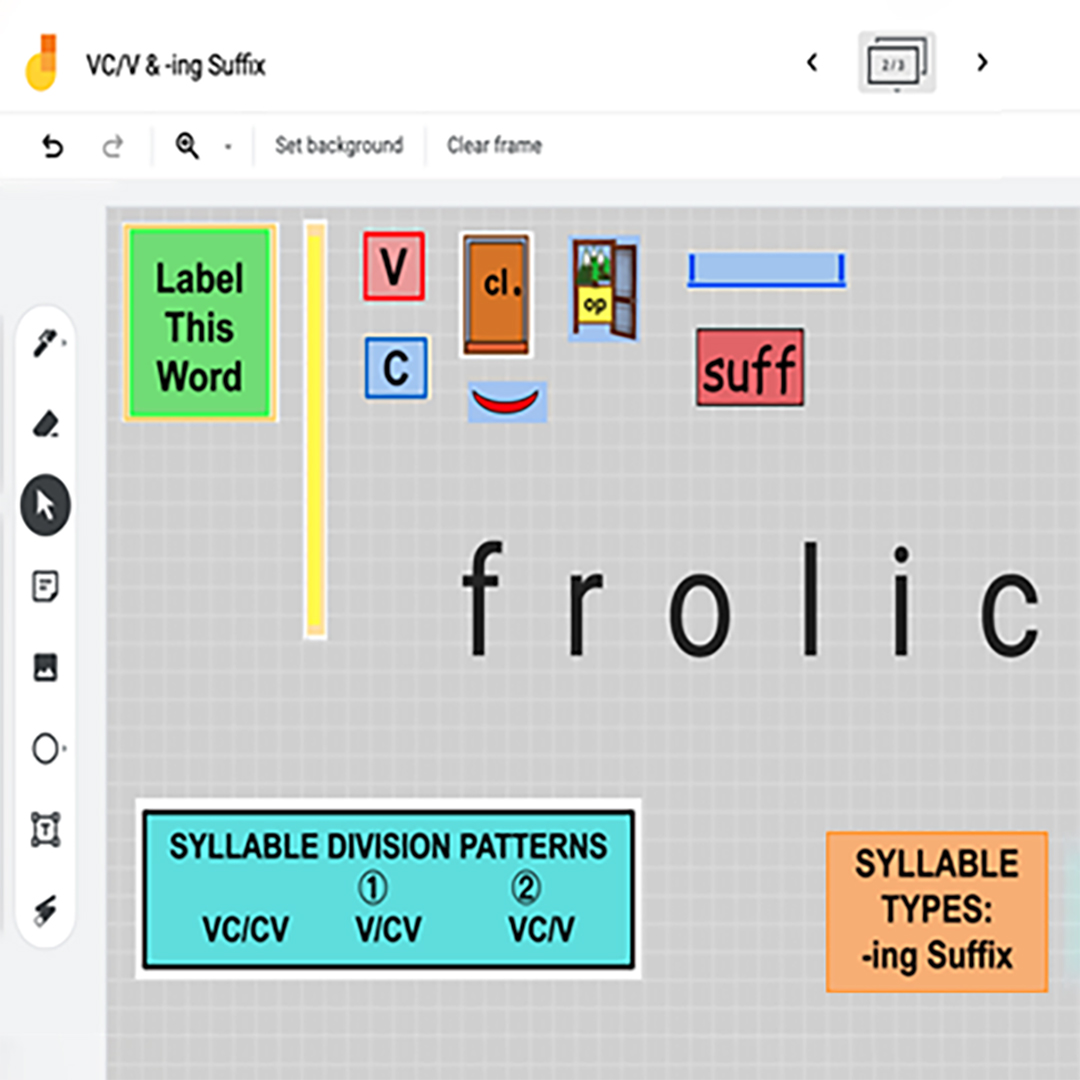 Really, the possibilities with Jamboard are endless! I am excited to see what new ideas will emerge as fellow educators continue to adapt, create, and explore the world of technology pertaining to literacy.
If you are new to Jamboard and are interested in learning how to make one, here is a brief tutorial. https://youtu.be/K1qS6avlnaE
---
Written by Jennifer L. Padgett, M. Ed.
Jennifer is a Structured Literacy Specialist, K-12 in Mexico, Maine.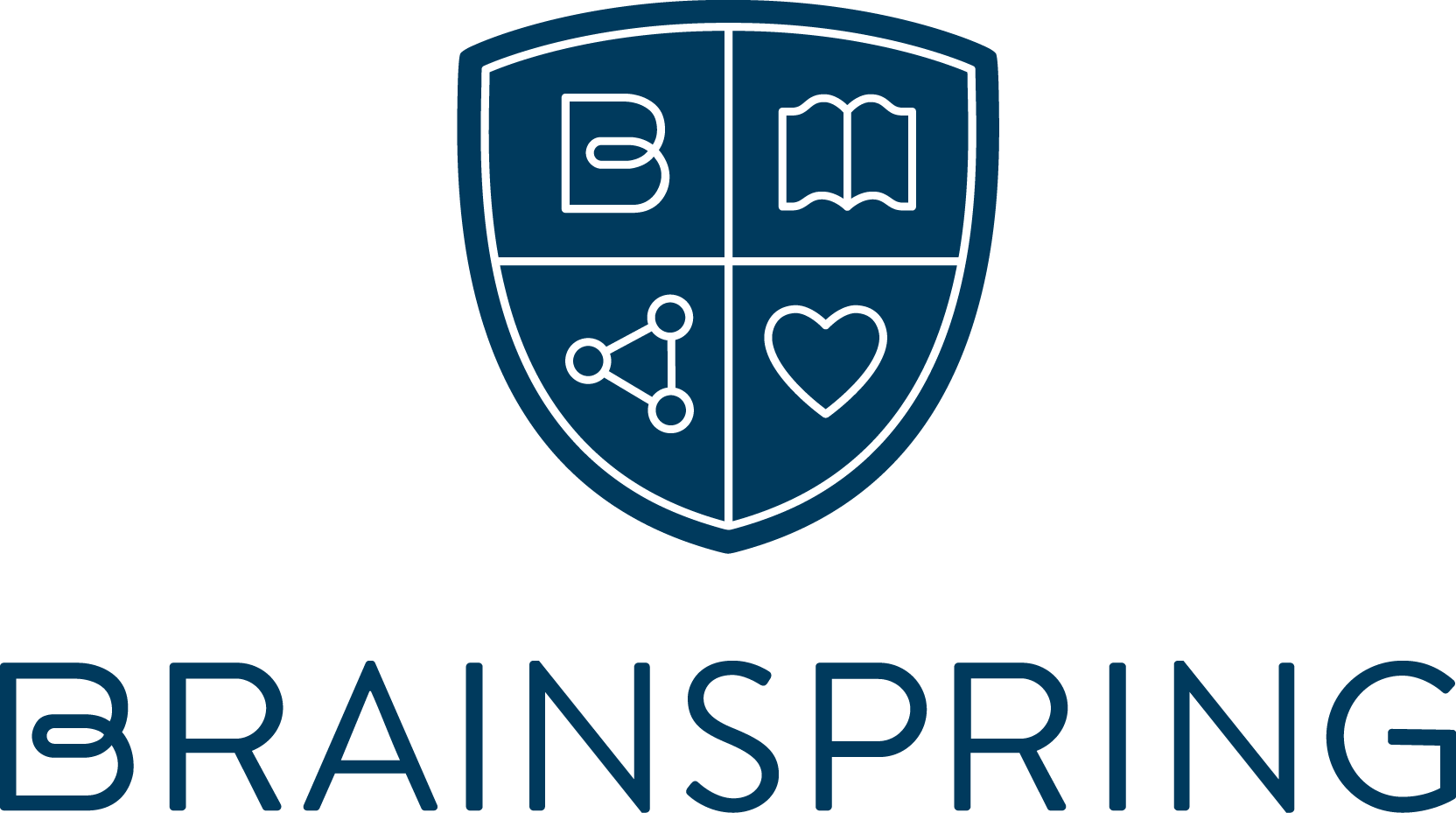 Brainspring has proudly supported the educational community for more than 25 years.
Our Educator Academy provides educators in grades K-12 with comprehensive MSL Professional Development courses. Learn more about our in-person and online professional development.
The Learning Centers support students through one-on-one, multisensory tutoring sessions. Learn more about our in-person (available in Southeast Michigan) and nationwide online tutoring.