Posted by Tammi Brandon on 24th Mar 2019
Put those fidget spinners to good use in your classroom or tutoring sessions and help students master recently introduced or troublesome sounds with this simple, fun activity. In this activity, we practice with vowel sounds.
Make it Multisensory
Print out the document below and gather a fidget spinner. Use the sticky part of a sticky note to cut a small triangle and attach it to one of the sides of the fidget spinner.
Click here –> Vowel Spin and Say
Place the fidget spinner in the center of one of the Vowel Spin and Say charts and have the student give it a spin. When the spinner stops, the student says all known sounds for the space the arrow points to.
If a student knows only short vowel sounds, the student gives only one sound. If the student knows both short and long vowel sounds, each sound should be given.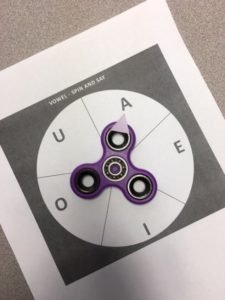 Teachers can customize a Vowel Spin and Say board in any number of ways: use vowel teams and diphthongs, use beginning or ending consonant blends, use digraphs, use affixes, or even use different Red Words for the student to say and arm tap.
The possibilities are endless!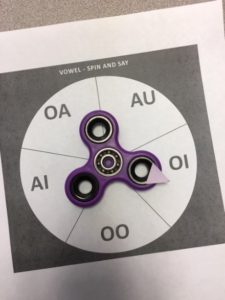 Print out the free template and create a Spin and Say board for your students today!
Written by Tammi Brandon, M.Ed., CDP
Tammi Brandon is a Master Instructor and Education Consultant with Brainspring Educator Academy.
---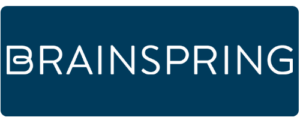 Accreditation: