Posted by Brainspring on 23rd Aug 2020
I have been making playdough as a teaching tool for many years and have tried a few different recipes. The one I share with you in today's article is by far my favorite (I still have the handwritten paper my son's preschool teacher jotted it down on). This playdough is much softer than the store-bought kind, and is less sticky. It lasts for at least a month if stored in zip-lock bags and kept in the refrigerator. Details to follow on making this recipe even more multisensory!
Multisensory Teaching Ideas (at home, or in the classroom)
For those of us with children/students who are learning remotely:
Use playdough for letter and number formation, spelling c-v-c words, making objects that rhyme (bat, cat), creating shapes and math manipulatives. Students can sort them, put groups together and then take them apart. Don't forget to get out the rolling pin and cookie cutters and play restaurant! You may be able to find some number and letter shape cut-outs as well. Your child/student will surely come up with some creative ideas!
I often made playdough with my own children when they were young, and now I make it with my grandson! Including your child in the process is half the fun and adds math skills in a multisensory way. For example, a clearly marked measuring cup is an excellent tool for exposing children to fractions. Point out the ¼ cup and ½ cup marks as you are measuring. Your measuring cup may clearly state conversions. Ask your child, "how many ounces are in 1 cup…2 cups?" "How many cups make a pint?" It may also show you milliliters and the half liter mark at 2 cups.
Back at school:
Playdough makes a great center activity if you work in a classroom. One batch will provide a decent amount for at least five students. My kindergartners absolutely loved it! Make it extra fun by switching out the colors according to seasons or holidays (orange for Halloween, pink for Valentine's Day, green for St. Patrick's Day etc…).
Playdough Recipe:
2 cups flour
1 cup salt
2 tbsp. cream of tartar (yes, you need this, and it can be found in the spice section of the grocery store!)
¼ cup vegetable oil
2 cups water
Several drops of food coloring or 2 packages of Kool-Aid (I usually use food coloring, but if you want scented playdough, the Kool-Aid packets provide a nice aroma, as well as color. This makes it even more multisensory!)
Measure all ingredients into a large pot and cook over low heat for 3-5 minutes, stirring constantly. The playdough will thicken quickly.  Once it comes together, just remove it from the heat and form it into a ball.
*When making playdough, have your child measure the dry ingredients first, then stir in the water and oil.  Have them add the food coloring or Kool-Aid last.  Once you turn on the burner, it may be time for you to take over, or at least hold the pot steady to prevent injury.
Have fun!
Written by Julie Palermo,
Julie is a tutor at our Clarkston Learning Center and former Kindergarten teacher.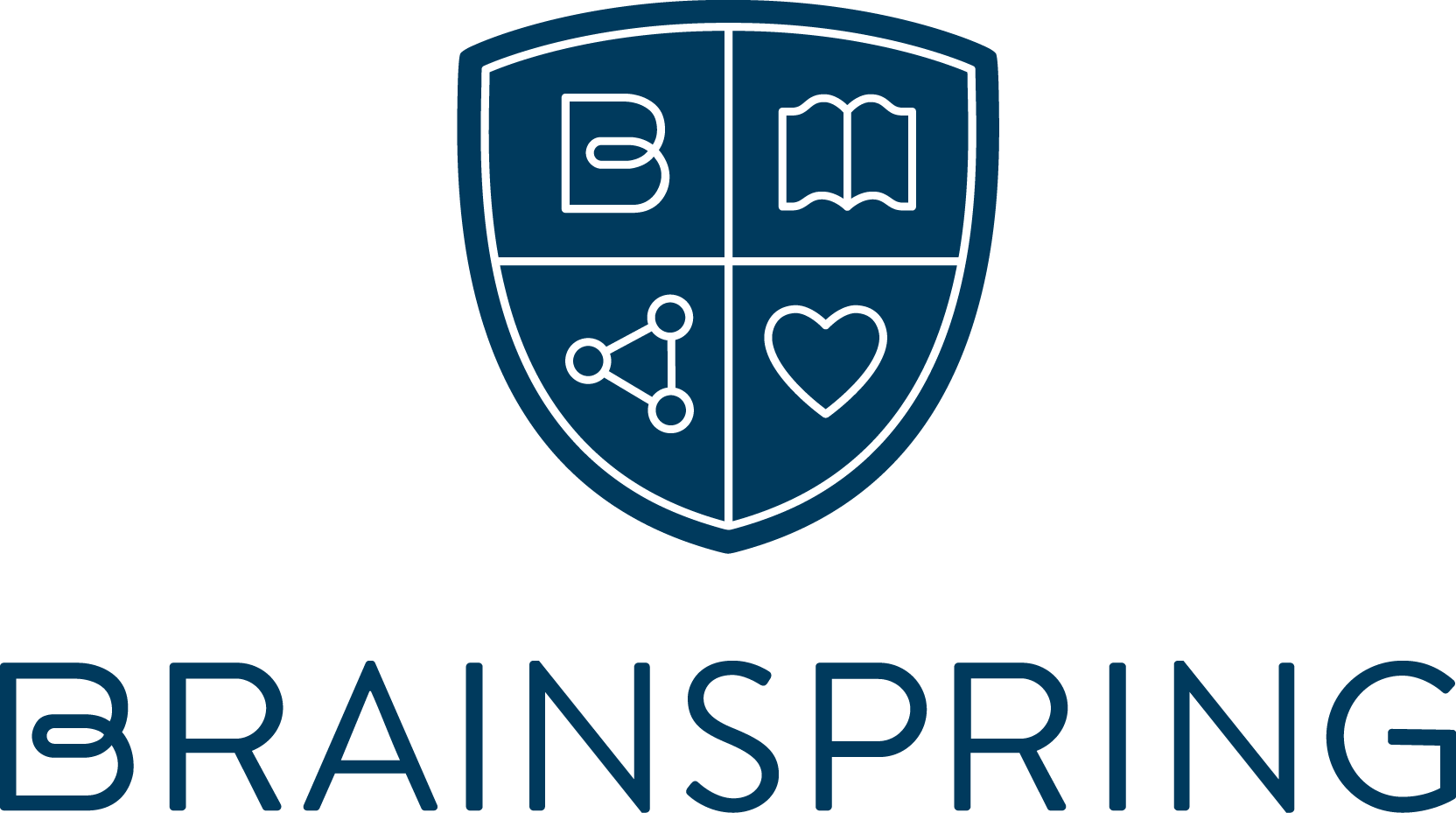 Brainspring has proudly supported the educational community for more than 25 years.
Our Educator Academy provides educators in grades K-12 with comprehensive MSL Professional Development courses. Learn more about our in-person and online professional development.
The Learning Centers support students through one-on-one, multisensory tutoring sessions. Learn more about our in-person (available in Southeast Michigan) and nationwide online tutoring.